THE DEGREE OF DOCTOR OF HUMANE LETTERS, HONORIS CAUSA
Presented to
KATHLEEN WIELKOPOLSKI
CHAIR EMERITA, NJIT BOARD OF TRUSTEES
RETIRED EXECUTIVE VICE PRESIDENT AND CHIEF FINANCIAL OFFICER, THE GALE COMPANY
---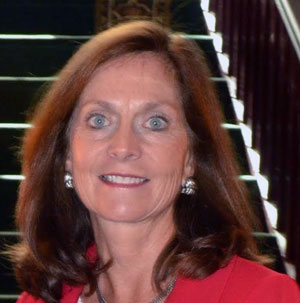 ​Ms. Kathleen Wielkopolski is chair emerita of the NJIT Board of Trustees and retired executive vice president and chief financial officer of The Gale Company, one of our nation's largest privately owned real estate development and management companies.
She received a B.S. in accounting from Fairleigh Dickinson University.
Having served on the Board of Trustees from 1998 to 2014, including as co-vice chair of the Audit and Finance Committee, Ms. Wielkopolski has been a generous contributor of her time and talents to the NJIT community. In 2004, she was elected board chairperson and remained such while providing leadership in the selection of NJIT's eighth president, Dr. Joel S. Bloom.
During her tenure of an exceptionally dynamic time in NJIT's history, Ms. Wielkopolski presided over: growth in enrollment; the building of Warren Street Village; active fundraising efforts; expanding academic and research programs; the successful independence of NJIT during the New Jersey higher education restructuring; and, the creation of a faculty hiring plan, a facilities master plan and a university strategic plan.
Ms. Wielkopolski was formerly a member of the Board of Trustees of Workstage; former president of Executive Women of New Jersey; a member of New Jersey Society of Certified Public Accountants; a member of the American Institute of Certified Public Accountants; and a CASA volunteer.
She also has served as principal and chief executive officer of W-Five.
In recognition of her exemplary and longstanding leadership during a significant growth period for the university and as the first female chairperson of the university's Board of Trustees, The Board of Trustees of New Jersey Institute of Technology hereby confers the degree of Doctor of Humane Letters, honoris causa, upon Ms. Kathleen Wielkopolski.