THE DEGREE OF DOCTOR OF SCIENCE, HONORIS CAUSA
Presented to
YING WU '88
CHAIRMAN
CHINA CAPITAL GROUP
---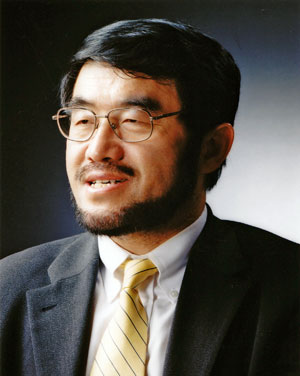 ​Tech innovator and entrepreneur Ying Wu earned his M.S. degree in electrical engineering from NJIT in 1988. Since, he has become a widely known and respected figure in telecommunications and international economic development. After NJIT, he went on to work at the former AT&T Bell Labs, and then founded Starcom Network Systems, a New Jersey-based developer of intelligent network systems. In 1995, Wu merged this company with Unitech Telecom, a California-based developer of digital and wireless transmission systems, forming UTStarcom, specializing in highlevel R&D and international marketing. He then founded the company's China-based subsidiary, UTStarcom (China) Ltd., becoming its CEO. In 2003, China Central TV named Wu one of the "Top 10 Most Influential Persons" in China's economy.
Wu currently focuses on developing and installing advanced wired and wireless products in his native China, based on American technology. He is also chairman of China Capital Group. He is a consultant to the Overseas Chinese Affairs Office of the State Council and senior Internet consultant to the government of Shenzhen City. Generously acknowledging the role that NJIT has had in his success, in 2005 Wu established the Ying Wu Endowed Chair in Wireless Communications in the Department of Electrical and Computer Engineering and the Ying Wu 1988 Endowed Professorship. More recently, he helped to organize the NJIT Alumni Association's Regional Club in China and was elected as its first chair. He has received the 2000 NCE Outstanding Alumnus Award, the 2011 Weston Medal, and the 2012 Alumni Achievement Award.
In recognition of his outstanding accomplishments as a widely known and respected innovator and entrepreneur in telecommunications and international economic development, and as an alumnus whose philanthropic efforts provide an example for our students to emulate, The Board of Trustees of New Jersey Institute of Technology is pleased to confer the degree of Doctor of Science, honoris causa, upon Ying Wu.